Laurie Ayers being Phyllis Diller One Sheets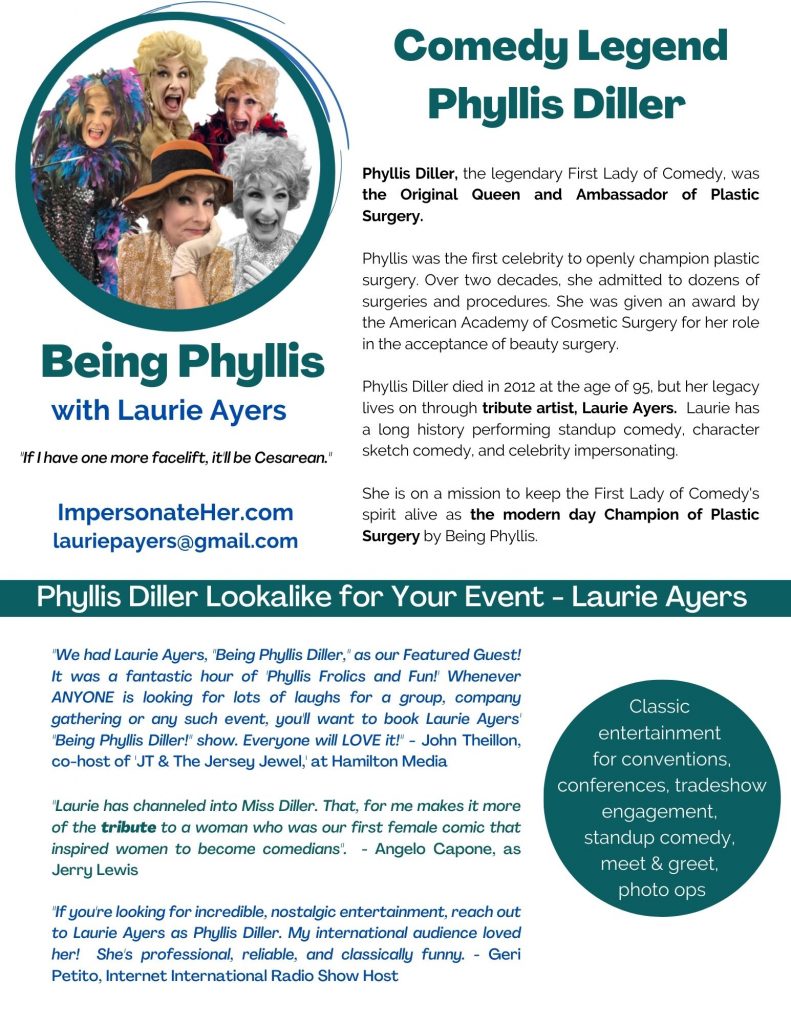 Phyllis Diller was the original queen and ambassador of plastic surgery. Invite Being Phyllis to your plastic surgery convention, conference, and tradeshow.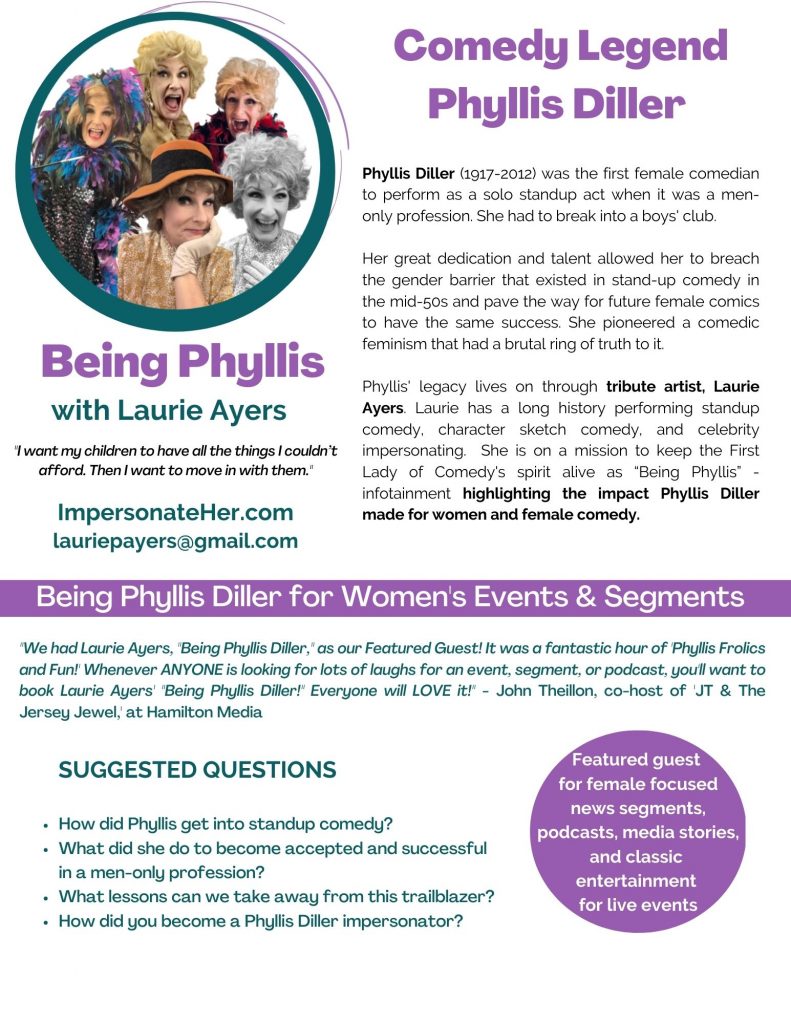 Phyllis Diller was a trailblazer and a pioneer for all women and female comedians. Being Phyllis is a fun guest for Women's History events, news segments, and podcast interviews.