Greetings Schitt's Creek fans: How would you like to to get Married By Moira? Well … specifically by Moira Rose Impersonator, Laurie Ayers, but close enough.
Get Married by Moira. Comedian Laurie Ayers is a wedding officiant at Funny Lie Lady Weddings. Though if you'd rather have the blonde starlet officiate, like she did with David and Patrick's wedding, now you can get Married by Moira Rose impersonator and have a ceremony like no other.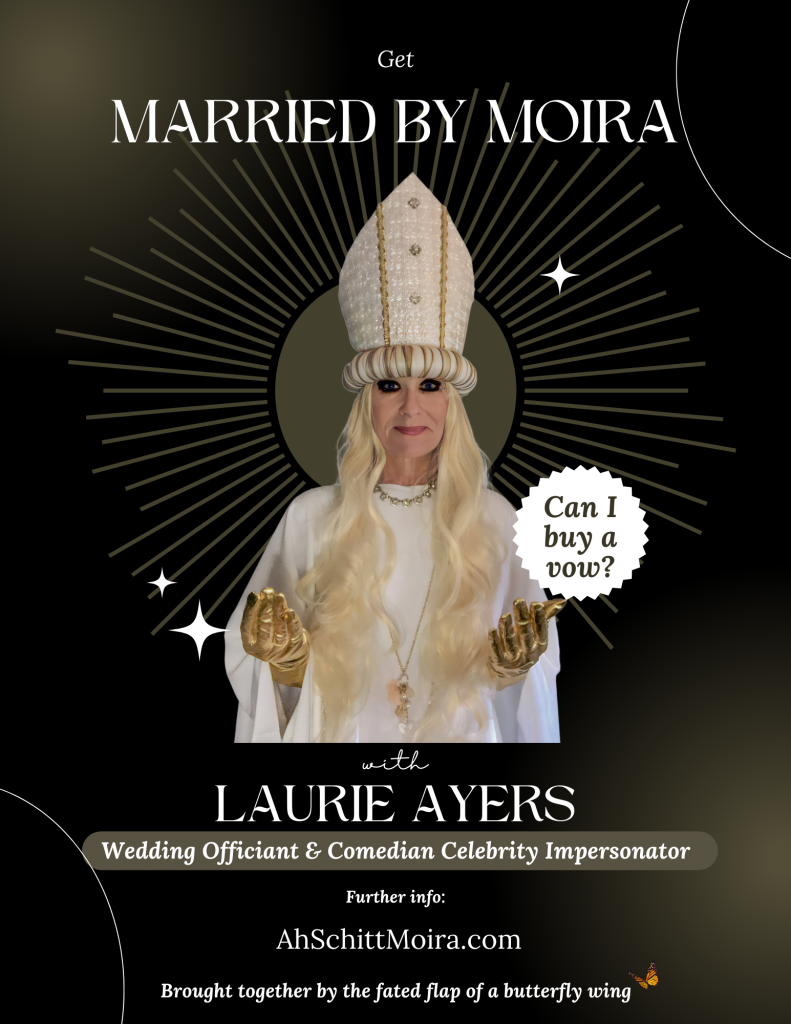 What are you waiting for? Don't you want your guests to be bombilating for years about YOUR one-of-a-kind wedding ceremony? Contact Mrs. Rose today to get married by Moira.
You're heard of getting married by Elvis. But how often do you get to get married by a real film star? Moira is ready to celebrate and officiate the love between two people, whose lives were ostensibly brought together by the fated flap of a butterfly wing.
Best wishes. Warmest regards.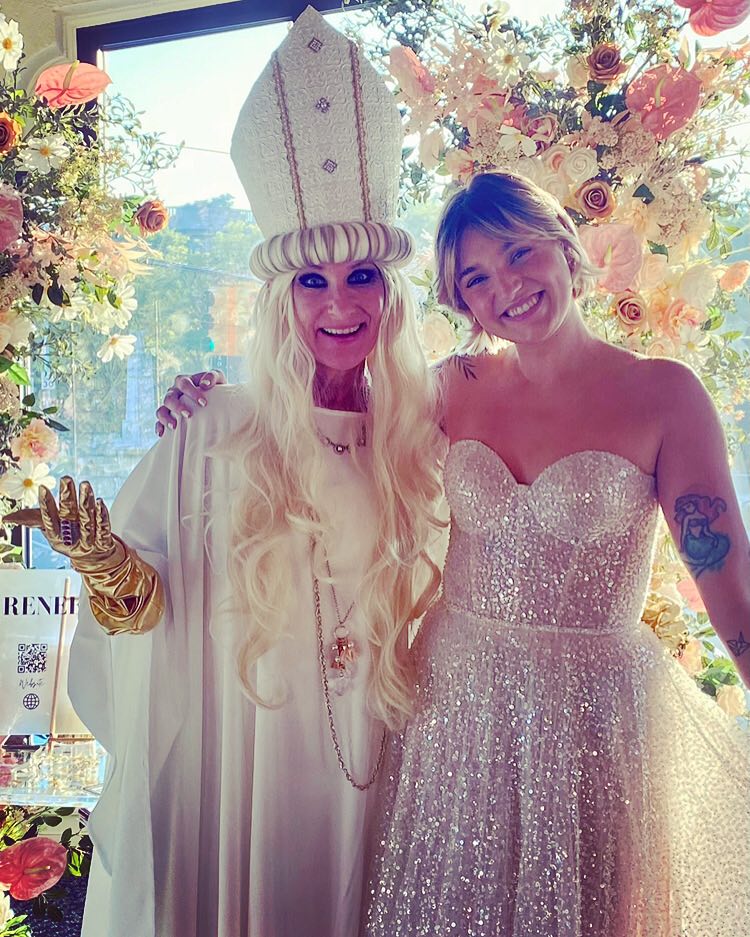 p.s. If you are somehow here, yet not familiar with the Canadian award winning tv show, Schitt's Creek, learn more here. It is currently available on Netflix, but due to move to Hulu in October 2022.