If you want a fun-loving, non-religious WEDDING that will be UNIQUE just like you two – and need to find wedding officiant to marry you – you're in the right place.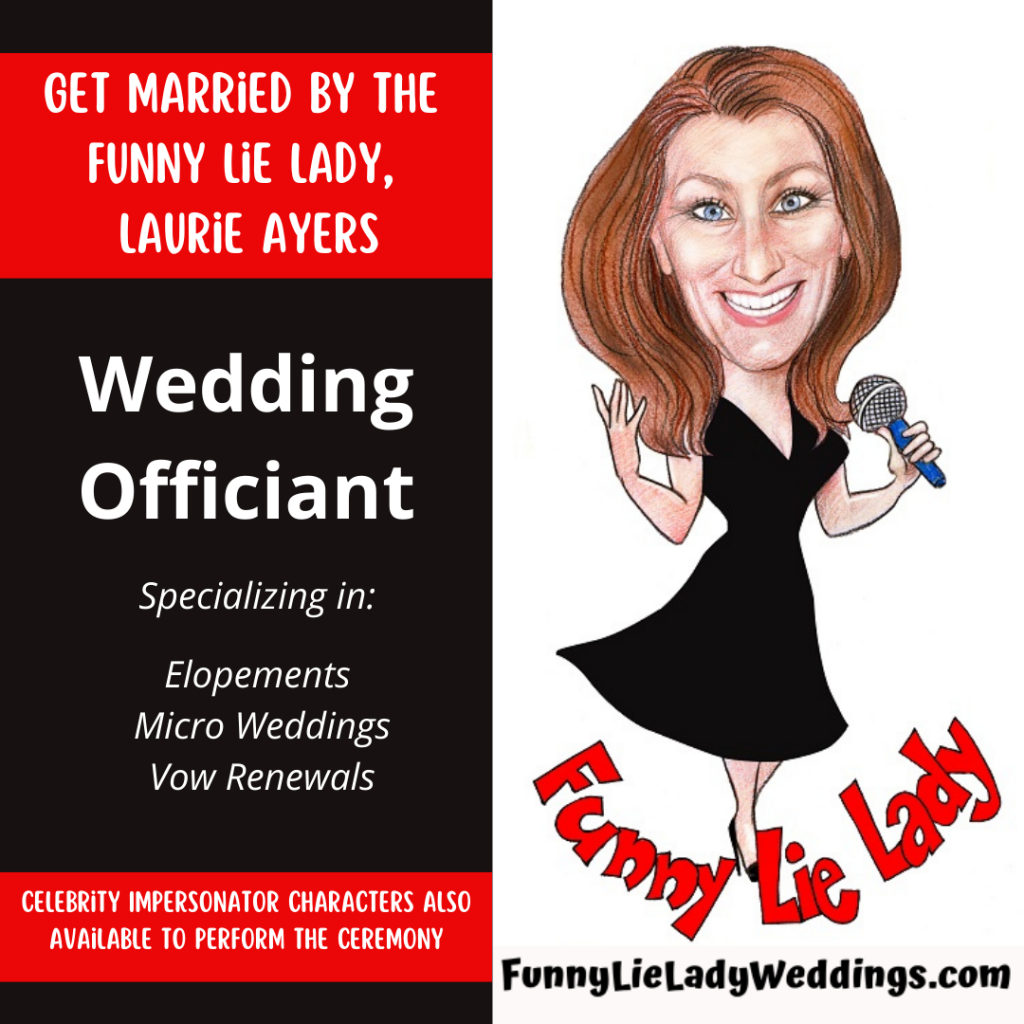 You know Laurie Ayers, Funny Lie Lady, (that's me) as the entertaining lie detector and stand-up comedian, but did you know I'm also ordained to officiate weddings? True Story. Need a quickie? I'm a funny wedding officiant based in Michigan. Better than going to the JP!
Specializing in Elopements, Micro-Weddings, and Vow Renewals
Whether it's your first or second marriage, your 25th anniversary, or anything in-between I'll create a personalized ceremony that celebrates your love for each other. (Unless you're marrying for money, health insurance, in-state tuition, or a Green Card – but we can still celebrate that too).
ELOPEMENT or  SMALL CEREMONY 
10-15-minute ceremony
 Preference questionnaire provided
 Allows for personal vows
Elopements and simple ceremonies (microweddings) appeal to couples who desire an intimate event. Think of it as a pop-up wedding! Extras such as flowers, videography, and a small celebration afterward are certainly optional if you desire.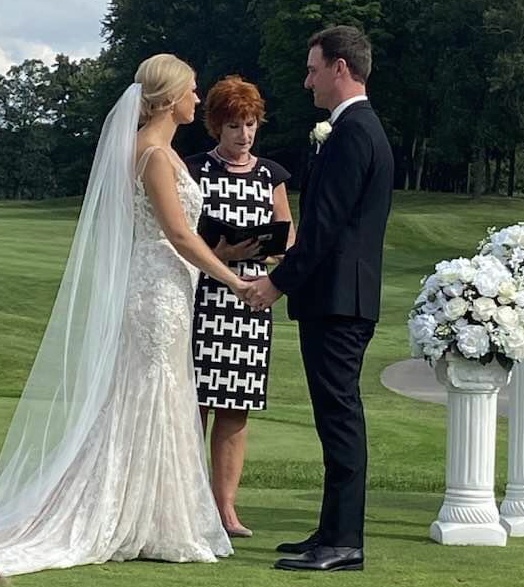 Couples hire me to perform their wedding because I create custom witty ceremonies despite their brevity, that won't be borrowed from any other "cookie-cutter" nuptials package. Note: if you don't like to laugh, we can be serious too.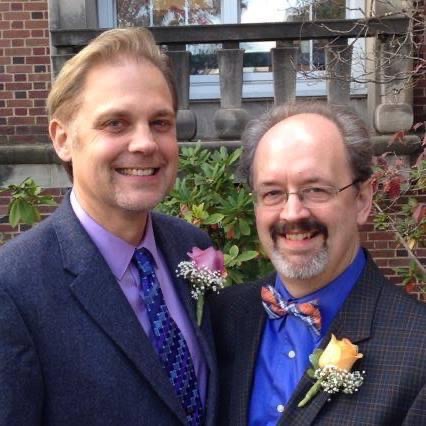 I am a mobile minister; marriage ceremonies can be performed on-site at most locations within Michigan. Possible venues include on the beach, at a dog park, campground, on a riverboat, in a church, a brewery, coffee house, backyard, or your living room. Two witness are required. 
Small ceremonies pop-up weddings are a popular choice for those wanting a downsized wedding with minimal fuss.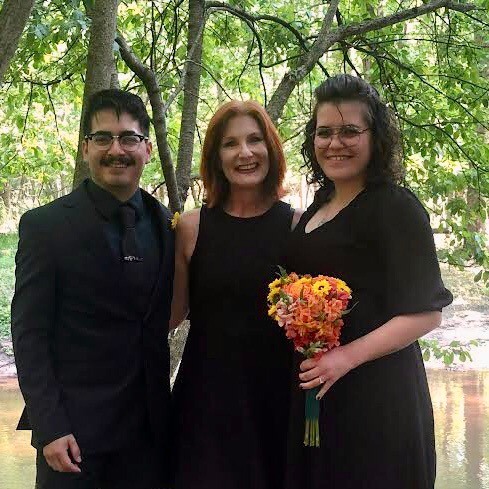 QUICKIE – NO HOLLAH
Wham Bam Get 'er Done
Declaration of Intent & Pronouncement
Completion of Marriage License
The Quickie is a great option for those who want and need to get married but would rather invest the time and financial resources elsewhere.
VOW RENEWAL –
A Michigan vow renewal is perfect for a milestone anniversary or as a sequel wedding. Thanks to The Rona (COVID-19) there is a trend in having a 'sequel wedding' (second ceremony).
Your renewal can mirror your original wedding vows or I can help you come up with something entirely new that better reflects your journey, integrates a growing family, or embodies the dream wedding that life didn't allow for the first time around.
A marriage license and witnesses are not required for vow renewals and sequel weddings.
10-30 minute ceremony
Standard or customized
Early arrival to ceremony site
I will perform your wedding ceremony; we will laugh, maybe cry (darn allergies), guests will give you the clap (I'm talking applause … of course!)
If you're looking for something even more memorable, get married by Moira, as in Moira Rose of Schitt's Creek. Wedding ceremony officiated by celebrity impersonator Laurie Ayers.
Funny Lie Lady Wedding Officiant Fees
My fee starts at $200.  The "starts at" part is because there are so many factors.
Do you just want a quickie JP-type ceremony? Are you having a rehearsal on a separate date ($50 extra), or on the same day prior to ceremony? Where is the ceremony? Is it within a 20-mile radius of my location? Or will there be extra mileage? Are you having a fairly traditional wedding, or is there a unique element that I will need to invest extra time in learning, and practicing?  Are you wanting funny, charming me, or wanting Schitt's Creek's Moira Rose or iconic mid-century comedian Phyllis Diller to officiate?
You see, there is much that goes into making sure your special day is special. That's why it depends. Let's talk. I accept Venmo, Paypal, BuyMeACoffee, or Cash due BEFORE the ceremony. 
Travel Considerations
Any travel of over 20 miles (one way) from The Officiant's home address in West Michigan 49428 shall be charged at $1.50 per mile (round trip). Mileage will be determined using Google Maps.
Lodging Considerations
*If ceremony location is greater than 50 miles from 49428 a $150.00 fee will be added for hotel accommodations and per diem.
Booking Policies
A non-refundable payment in full is required to save your date.
Let's Get Your Date On the Calendar
Contact Me Today
Fine print jibberjabber. Light reading officiant contract is available here.